FOR IMMEDIATE RELEASE
December 10, 2021
(Denver, Colorado) Specialist TeleMed is proud to announce that we have been included in MD Tech Review's Top 10 Companies Providing Telehealth Solutions 2021! We are thrilled to be featured in their December issue. STeM has been a vital resource for healthcare during the COVID-19 pandemic and we are excited to continue our rapid growth. Click the link below to read our story as told by Chief Operating Officer Heather Barrett.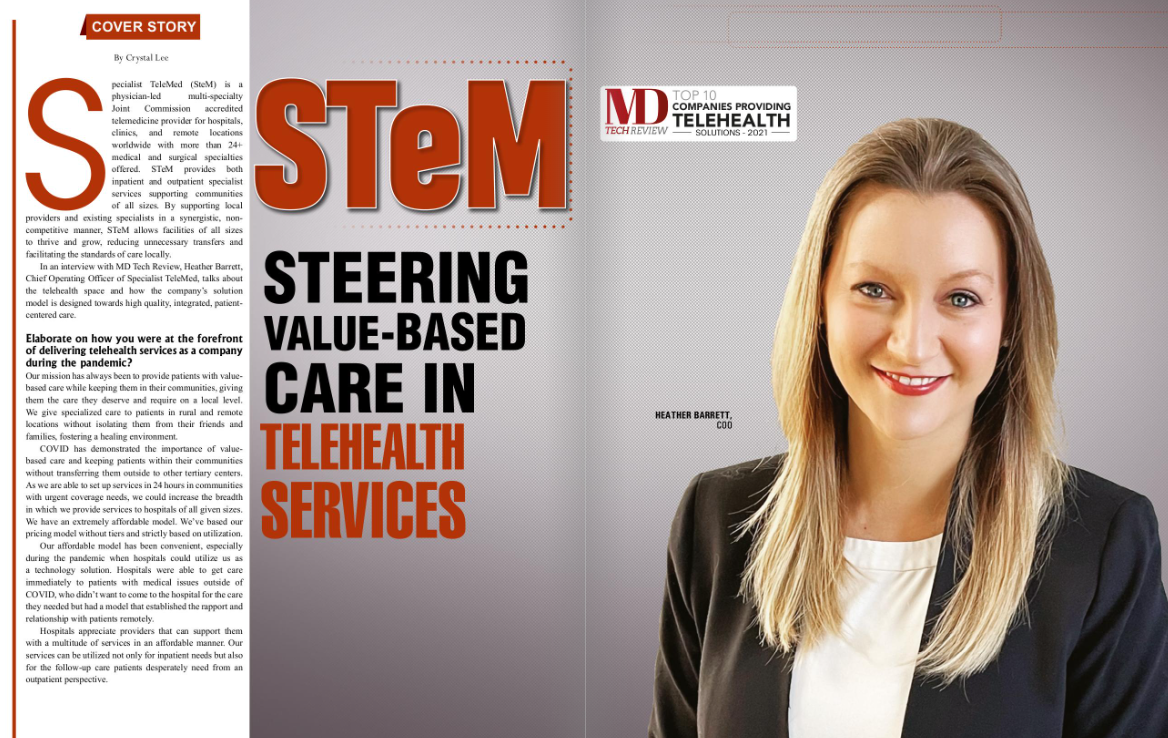 More About STeM
STeM has been practicing telemedicine since 2015 and has grown to offer more specialties than any other provider in a value-based, patient-first delivery of care. Whether the facility is a critical access hospital (CAH), or a primary medical system, STeM has the physician service experience that can support the hospital mission and maximize patient satisfaction through telehealth.
Specialist TeleMed (STeM), based in Denver, Colorado, is a physician-led company offering more than 24+ inpatient and outpatient specialties for virtual care consultations. Fully accredited by the Joint Commission for Ambulatory Health Care.
For more information, please visit SpecialistTelemed.com or contact: 1-800-975-1652.
###